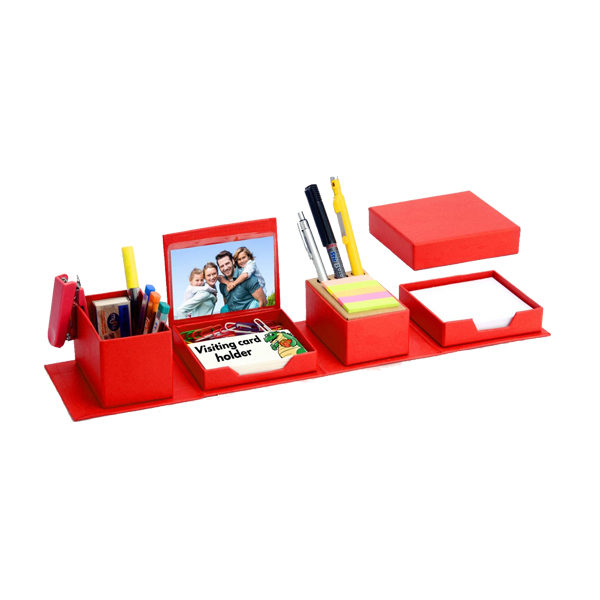 Transformer Expandable Cube Complete Desk Set
₹170.00
Description
Complete table management set that transforms itself when needed.
Unique design: Special rolling design cathes attention wherever it goes.
Saves space: Can be folded to 1/4th of its size when not in use.
Has a photo frame to keep your loved ones in front of all the time.
Has a tumbler, visiting card holder, paper clip holder, pen holder, sticky memo strips, notepad, all in one.
Fold it and place cap when needed to store.
Available in Red and Blue.