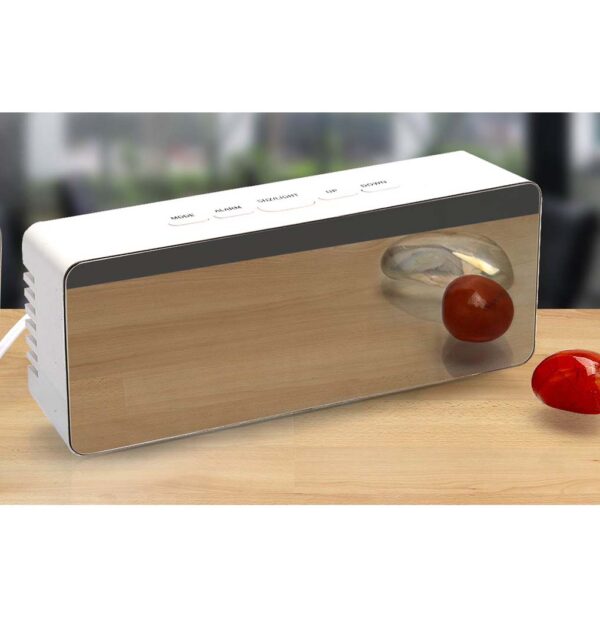 Mirror Finish Digital Clock
₹355.00
Description
 Decorative mirror finish clock, works as a mirror as well as a clock!
Gives a modern, chic feel to any place.
Works with USB cable or 3 x AAA batteries.
Time is displayed all night when plugged.
Auto Power saving mode: Time is displayed with the touch of a button when unplugged (on batteries).
Adjustable alarm volume.
Snooze function.
Square design.
#business_gifts, #corporate_gifts, #promotional_gifts, #promotional_gifts_items, #promotional_gifts_products.